Wilson was looking to make a big splash for the launch of its new ProStaff RF97 tennis racket, so they asked Farm League to bring some exciting film ideas that would stand out within the category. Knowing we'd have a chance to shoot Roger Federer in Palm Springs, we wanted to do something fun that would also take advantage of the beautiful desert surroundings.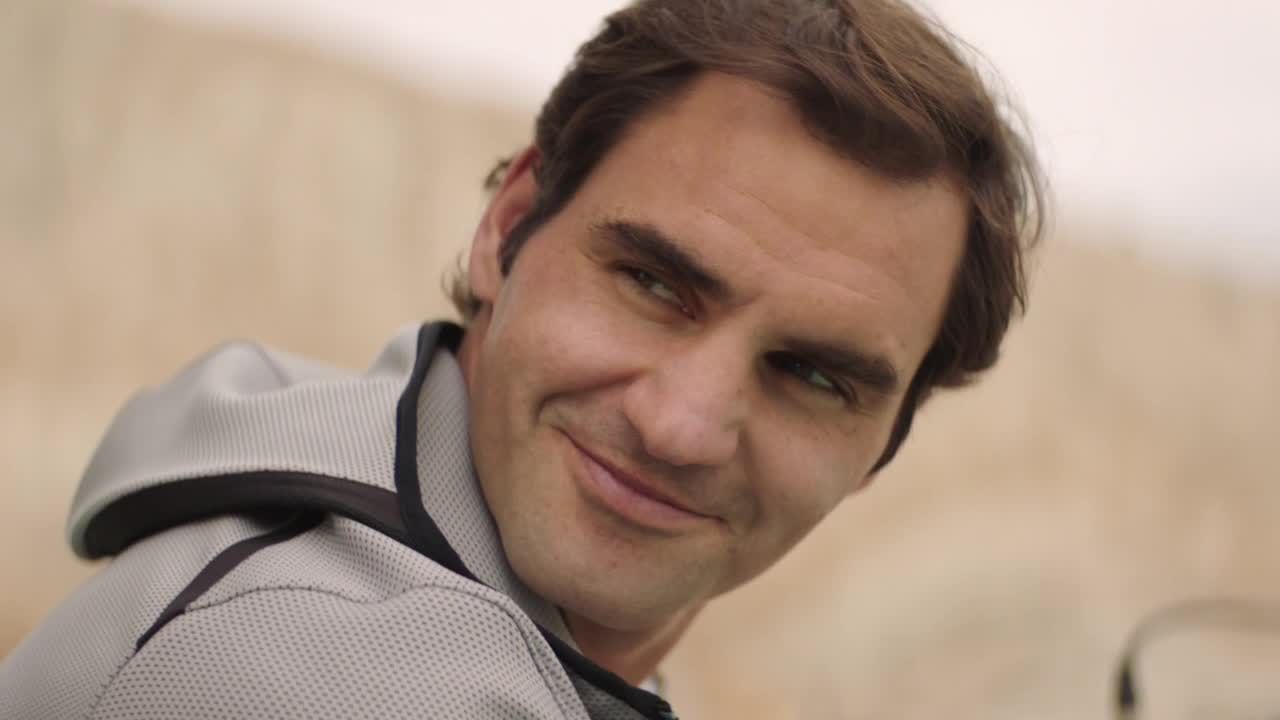 Wilson
Play Your Heart Out — Charlie McDowell
So we partnered Wilson with legendary music producer Money Mark to transform Roger Federer's love and passion for the sport of tennis into music. Utilizing both the sounds of the game and a collection of electronic tones derived from the power and beauty of Roger's swing, we recorded an original track, entitled "Play Your Heart Out," in the breathtaking desert of Indio, CA.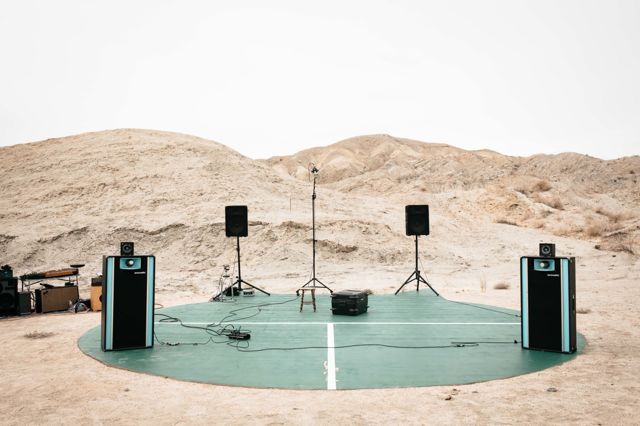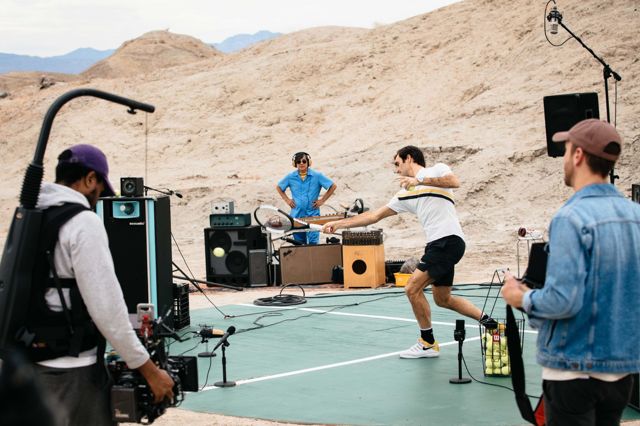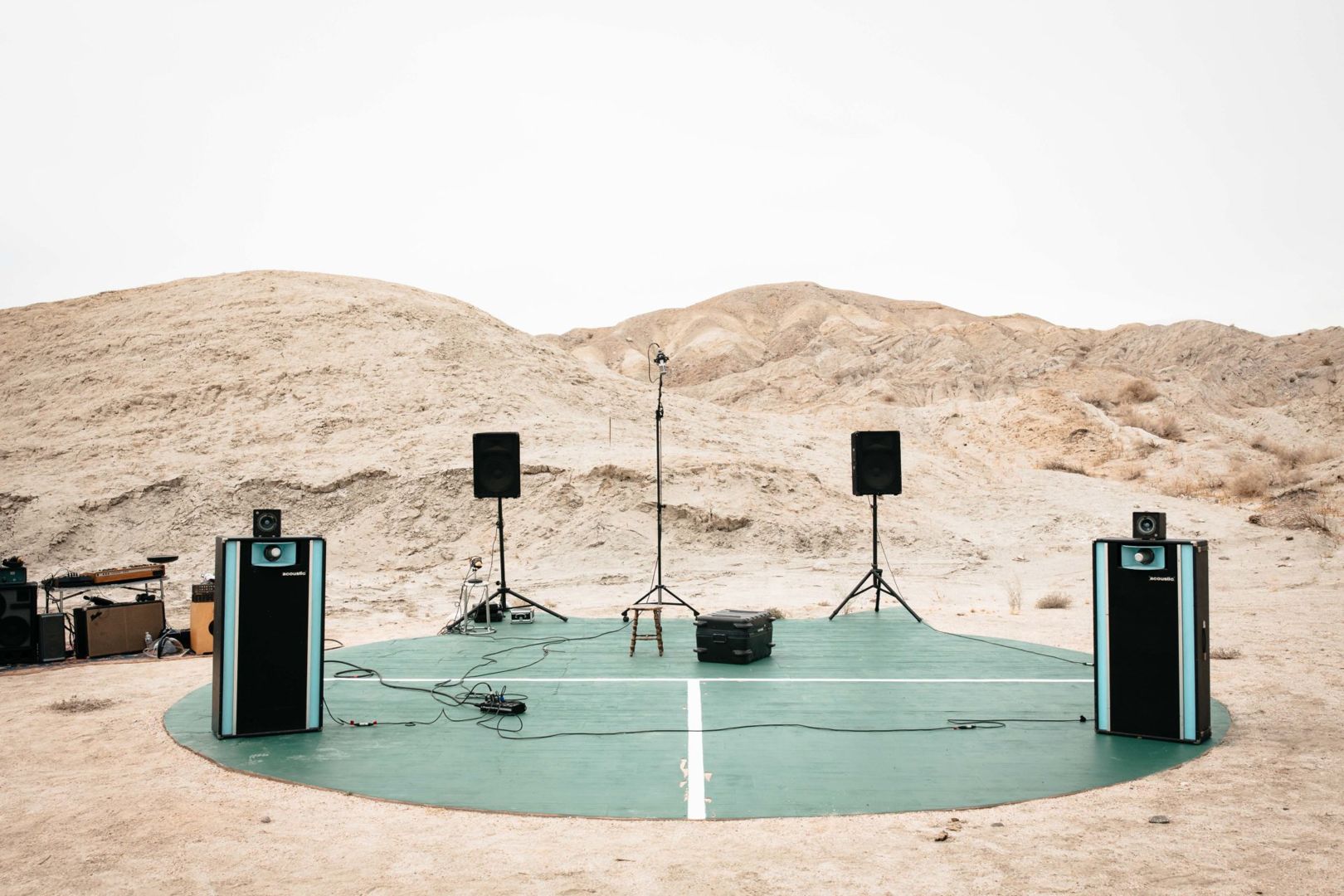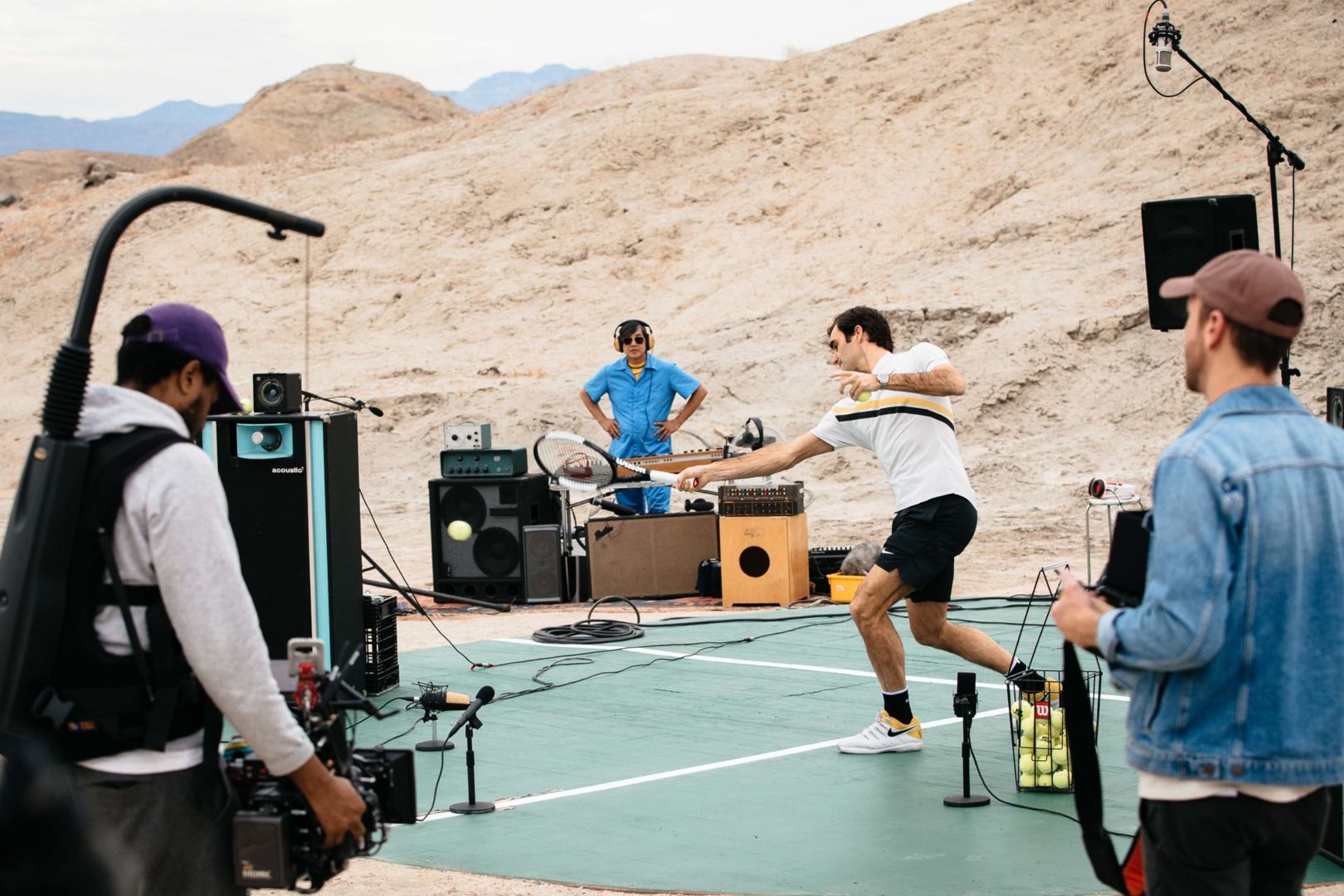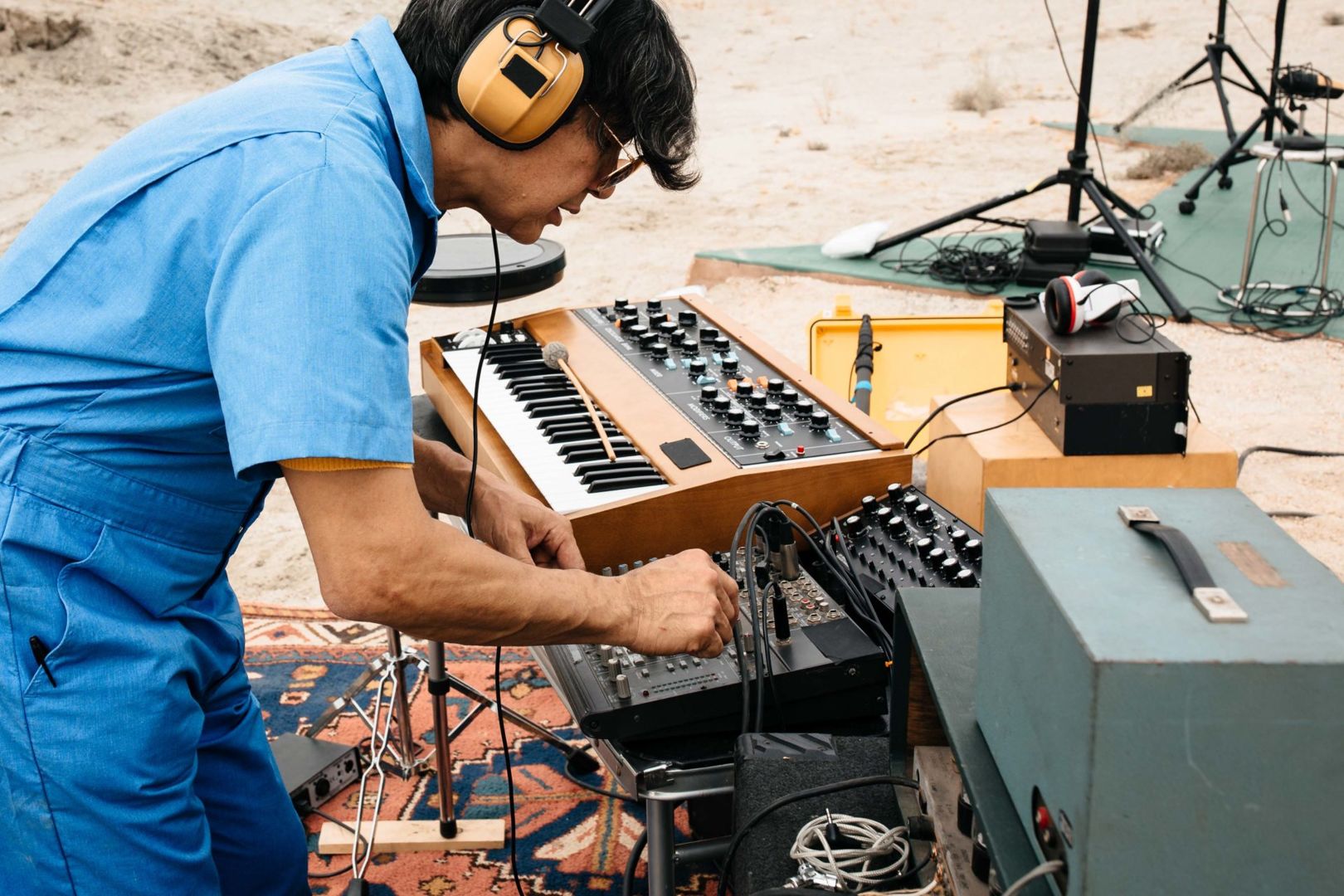 Directed by Charlie McDowell, our production team built out a miniature tennis court in the middle of nowhere surrounded by a collection of analog and digital sound recording equipment. We plugged a tennis ball machine into a portable generator and told Roger to just have fun. Money Mark recorded a variety of tennis sounds and live mixed them to an electronic beat that drove Roger's workout for the better part of an hour (after which we had to pick up all the tennis balls).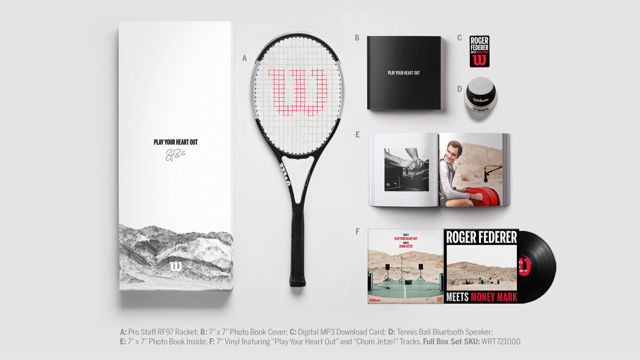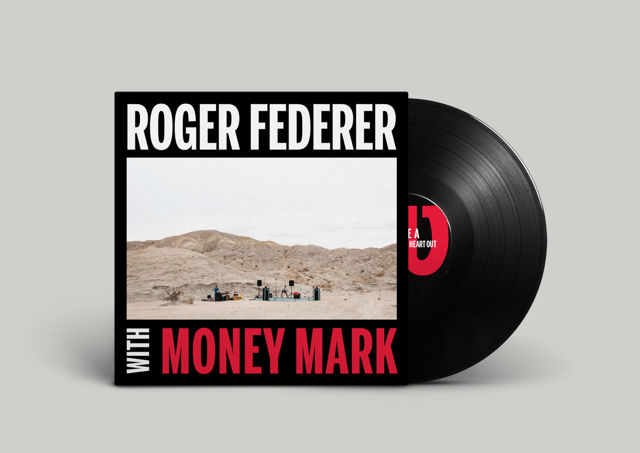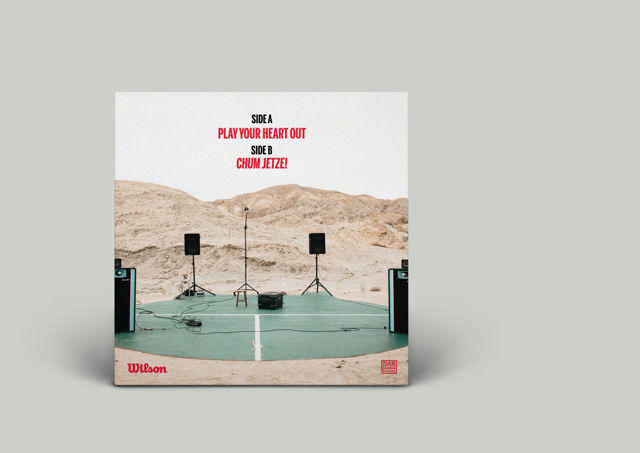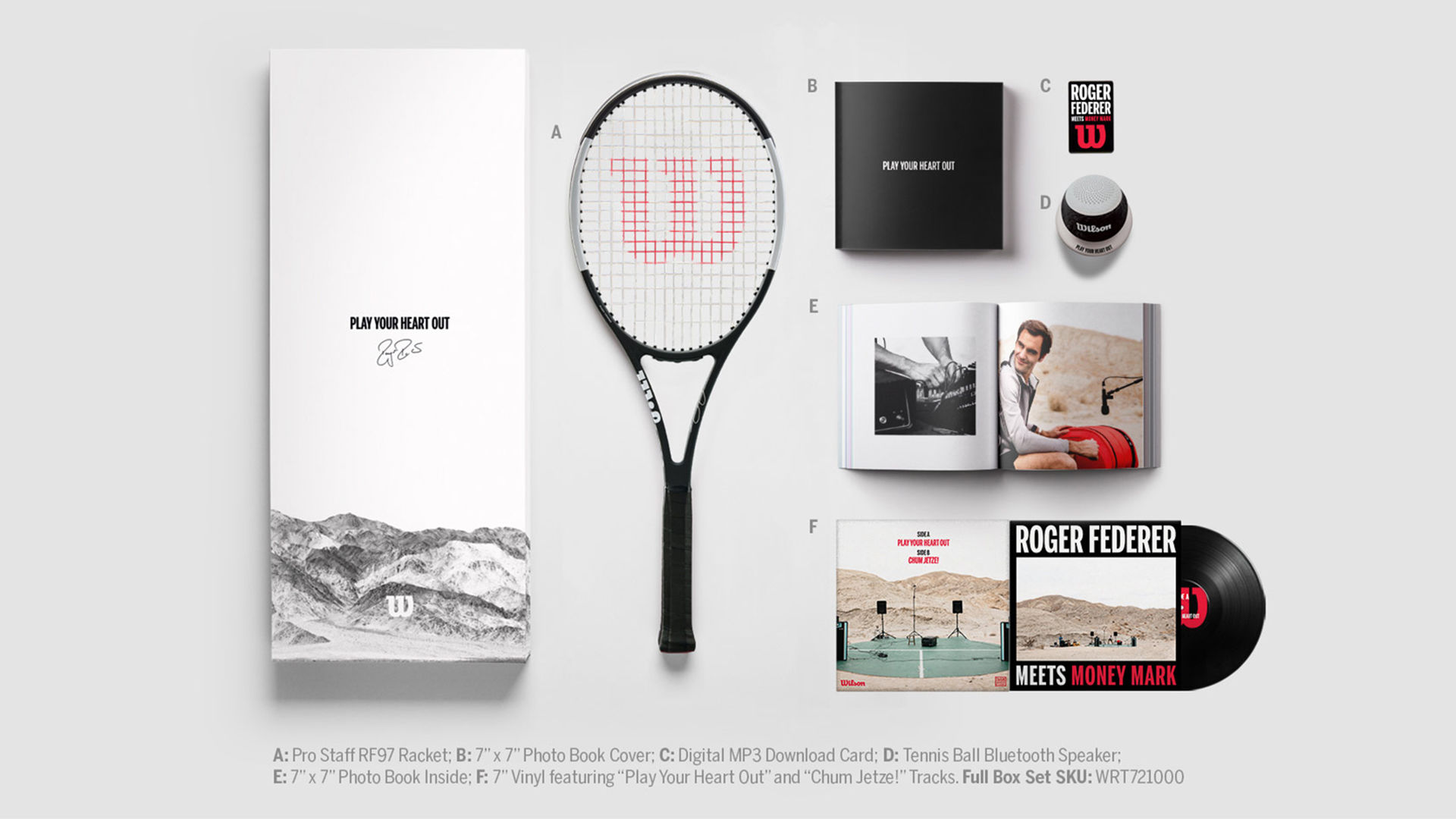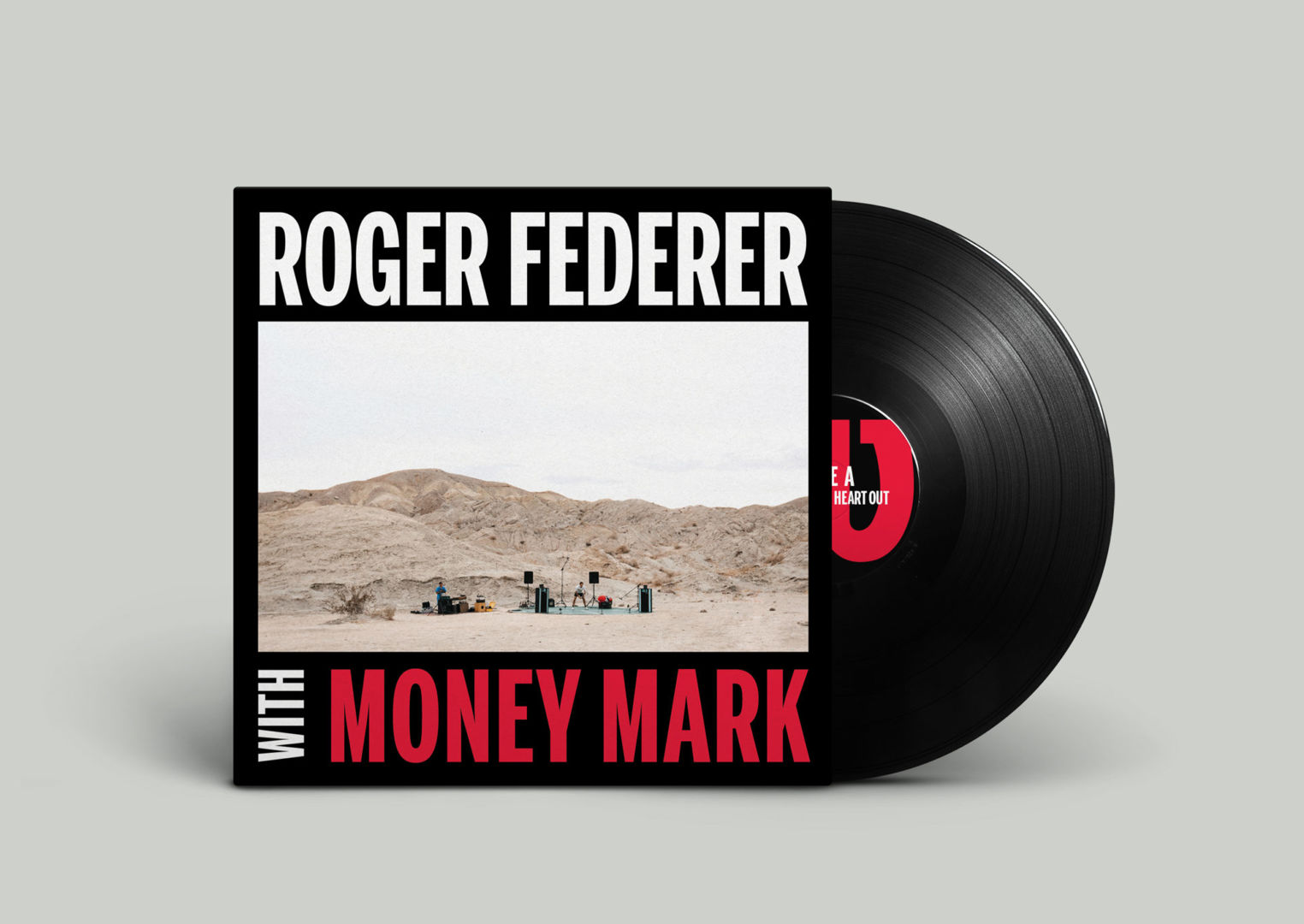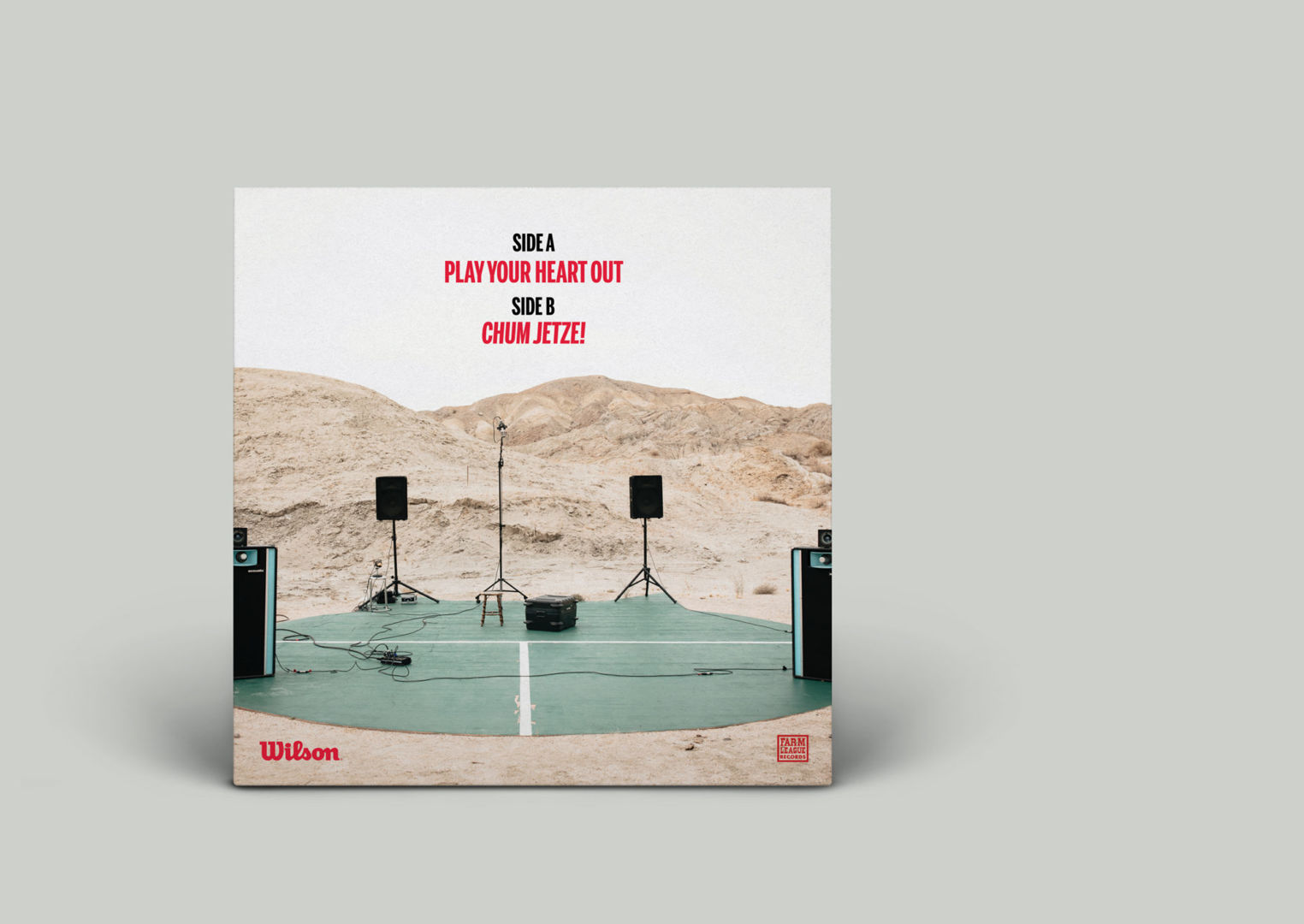 As a special incentive for Wilson VIPs, Farm League designed and arranged for the pressing of limited edition vinyl records of the recording, which became so popular amongst fans that we had to do a second run just to satisfy the intense demand.
client

title

artists_names